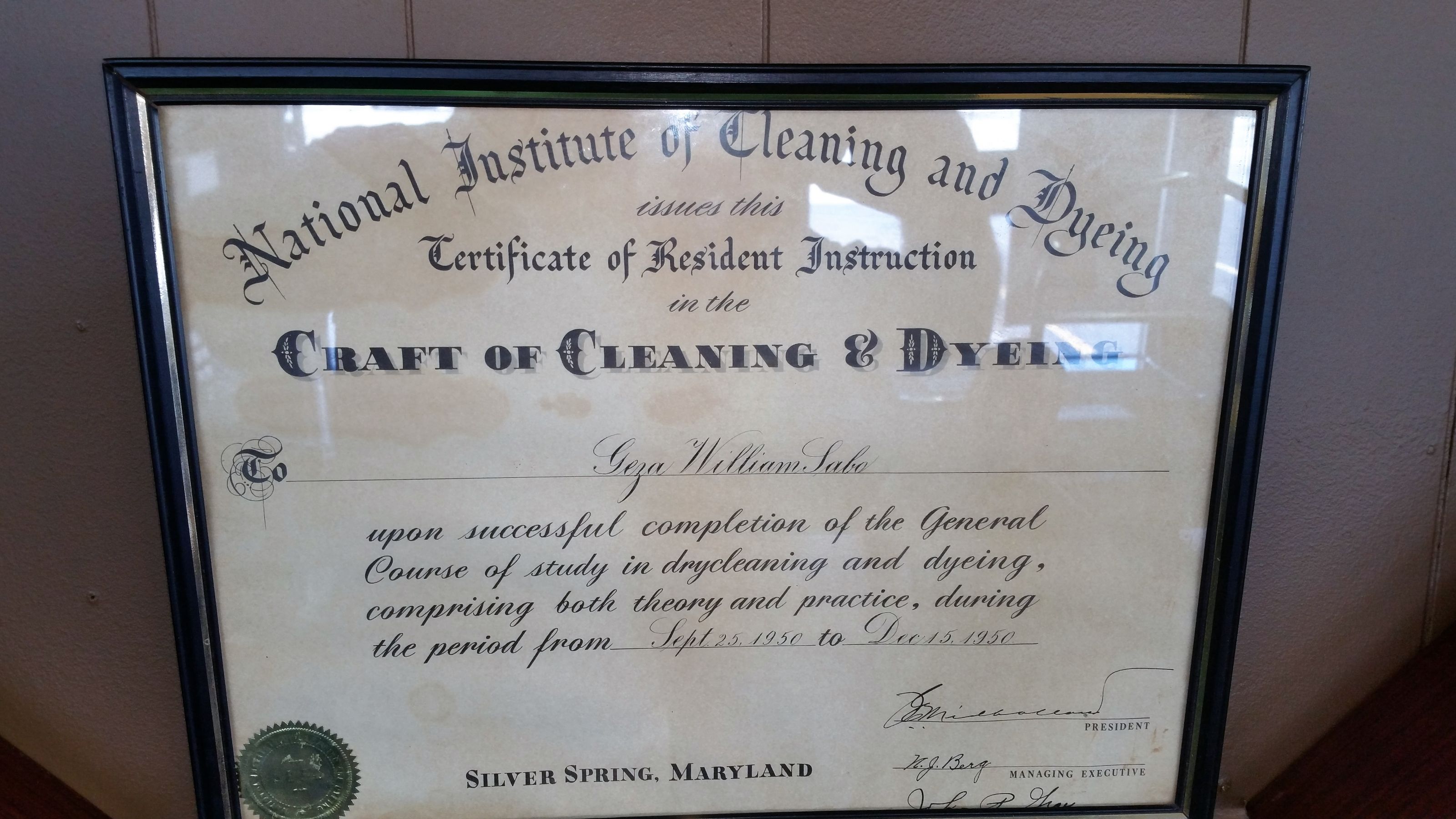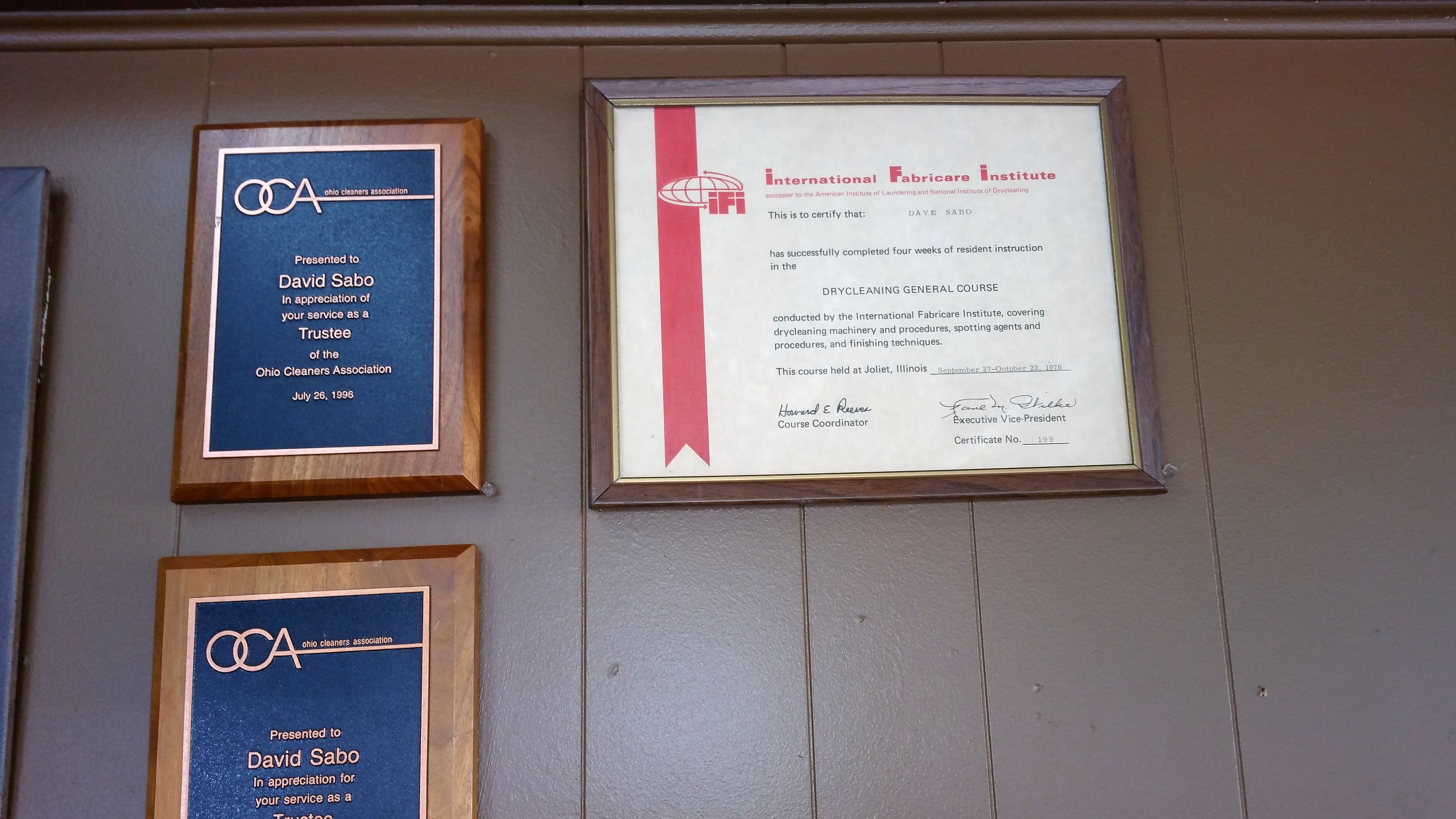 The 1st one is My dad's 1950, he started in 1946 after the war. The 2nd is mine 1976 I started in 1971
I think we are one of the few, if not the only cleaners in the Cleveland area that actually went to Dry Cleaning School.
So at Jay Dee Cleaners we have forgotten more about dry cleaning them most other cleaners have ever known.