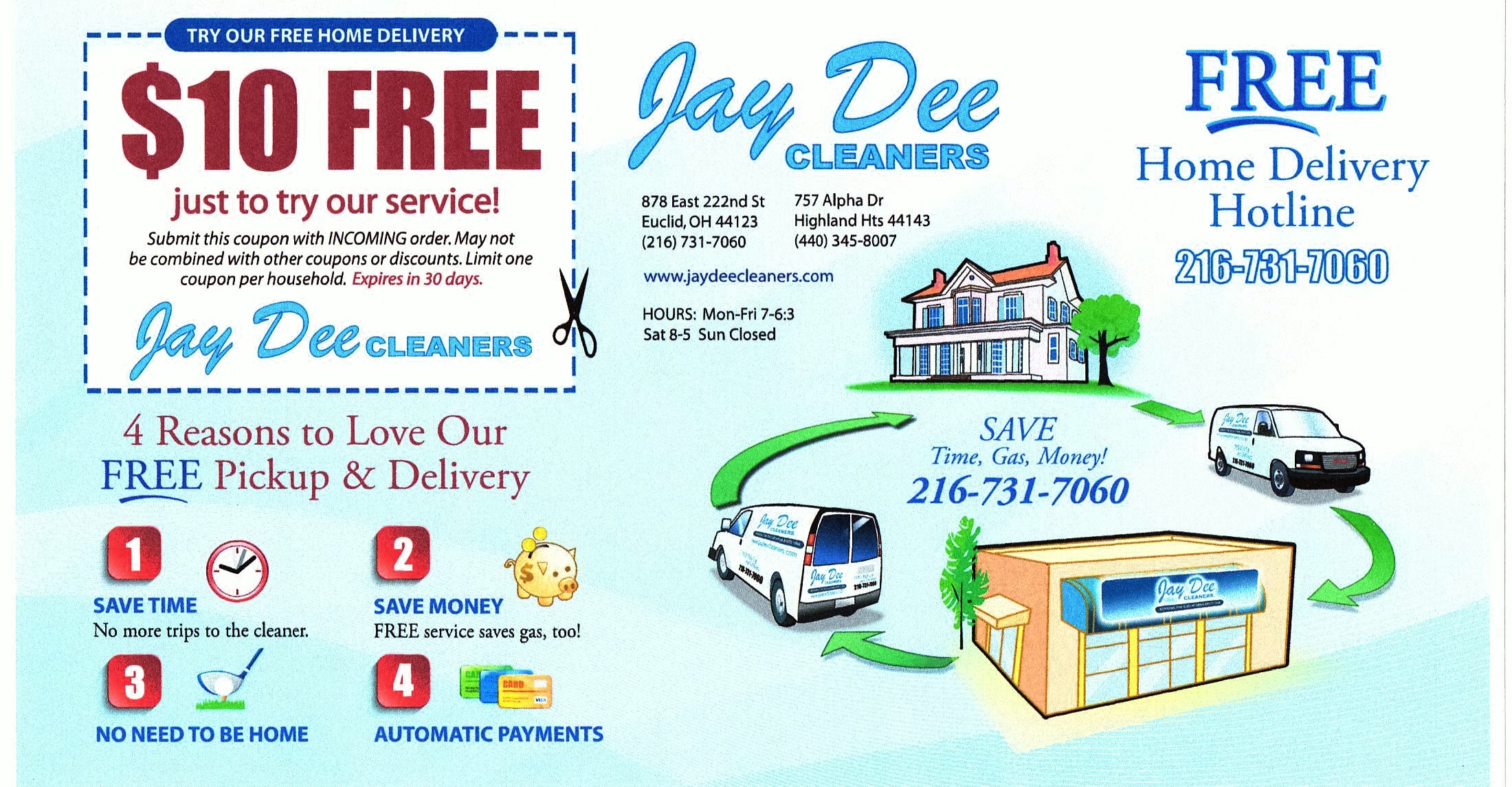 Find A Dry Cleaner in Euclid, OH 44123
Are you looking for a dry cleaner in Euclid, OH 44123 that can pick-up and deliver your dry cleaning? If so, you've found the right place.
We'll give you $10 in FREE dry cleaning just to try us out. There's no trickery, no games and nothing at all. This is my way of introducing you to my dry cleaner without any risk on your part. Try us on our dime and if you like us, continue and if you don't, stop. It's that easy.
Call me today @ 216-731-7060 to get going or to answer any questions you might have.