3 FOR Free!
3 Shirts laundered FREE!
WITH ANY INCOMING DRYCLEANING ORDER
Present this offer with your next INCOMING order
We will launder 3 shirts free!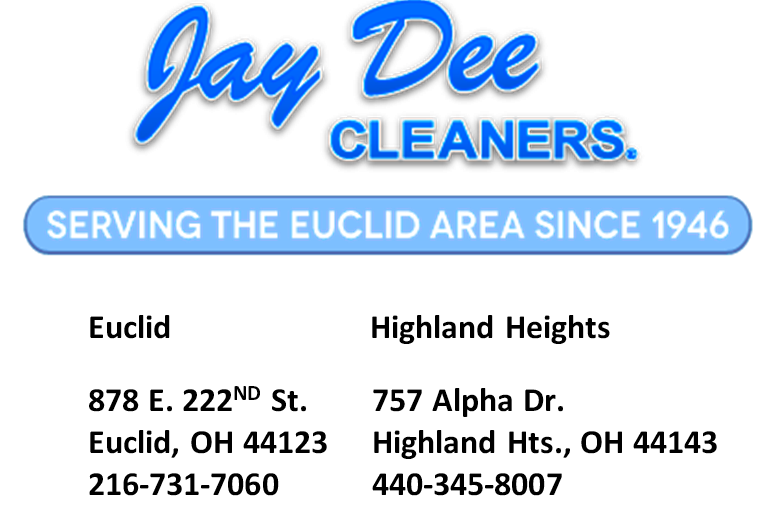 Mon-Fri 7:00am – 6:30pm
Saturday 8:00 – 5:00
We offer pick-up and delivery service & repairs.
Send us your E-mail at info@JayDeeCleaners.com for more monthly specials like this one.
Or…visit our website at
www.jaydeecleaners.com/
This great offer is valid during June.
Sorry, cannot be combined with other offers.